Transport
Reusable, cold-chain packaging network
Reusable, cold-chain packaging network using best available technology
Temperature performance validation
Thermo carrier reusable shippers ensure temperature stability for over 120 hours against ISTA 7D profiles. Phase-change materials (PCM absorb heat during melting and release it during crystallization/freezing. As a result, the required storage temperature for the duration of transport can be met. Heat or cold entering the transport container are absorbed by the PCM during the phase transition from solid to liquid and vice versa. (validation reports for further details are available).
Strong, durable structure
Thermo carrier reusable shippers consist of 4 layers:
Outer protective shell
Light weight Vacuum Insulation Panels
Food grade Inner Box
Optional  inner cooling elements made of Phase Change Material
Simple and error-proof for end-user sites
Vacuum insulation combined with phase-change material technology allows one configuration for the packaging for all seasons and climates. The PCM panels are color coded per temperature range.
Which elements are reusable?
All components are reusable except the (optional) outer carton and inner core box.
Benefits compared to traditional cooling methods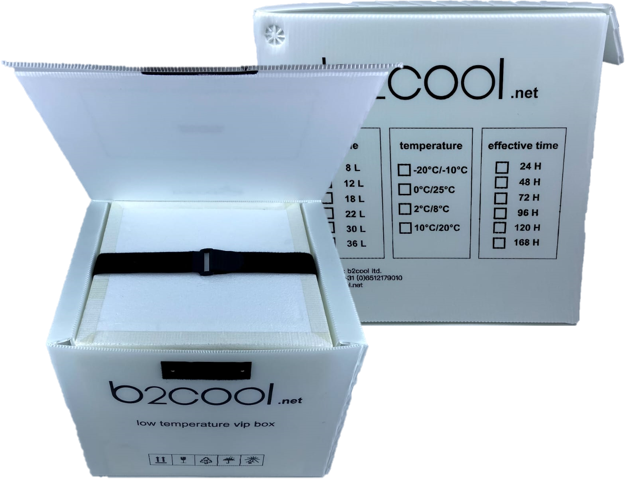 All In One Thermo Carrier real time tracking platform